It's been an excellent couple of months in the world of temporary electrics, and with the clocks changing on 28th October we're prepared for the seasonal spike! Enquiries throughout September and October have resulted in many new interesting, prestigious projects which we are looking to start on in the coming weeks.
As the days shorten demand for temporary lighting requirements will once again increase as we help clients ensure their construction site lighting is sufficient to ensure access and egress safety. And of course, it's time of year for the media to sensationalise unlikely extreme weather conditions. However, temperatures will undoubtedly drop which will impact on temporary site plumbing but this won't be an issue for Multitech clients using our state-of-the-art pumping stations and weather resistant pipework.
It was good to learn that the UK Government has unlocked £2bn for social housing, but in our opinion, this is nowhere near enough and it seems we are not alone in our view. Let's hope mounting pressure will see a lot more funding to be made available as we go into 2019 and beyond.
2019 Safety Conference & Training Day.
Plans are well under way for the Multitech Site Services Annual Safety Conference and Training Day which will take place on 2nd January 2019. We are proud to be one of the very few subcontractors and the only temporary electrics specialist to hold such an event. The theme and content of the conference will reinforce our embedded safety culture, and be reflected in the presentation given by our soon to be announced keynote speaker.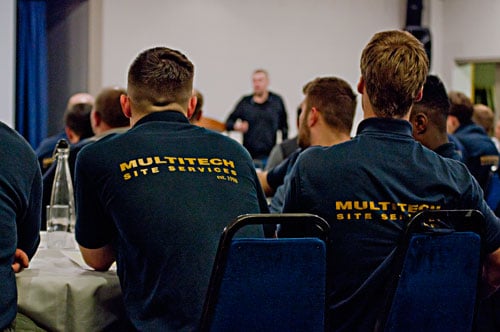 Careers
A successful recruitment drive resulted in twelve site personnel joining our regional teams and we have just invited applications for the next round of our Electrician Training Programme due to start in January 2019. A very warm welcome to all of our new recruits.
To see our latest vacancies please visit www.temporary-electrics.co.uk/careers/
Charity
'Impressive' is the only word to describe the charitable activity that personnel have participated in from swimming around the Scilly Isles, marathon-length night walks through London, sponsored walks and even a successful iron man completion! In addition, numerous charity events have taken place within the offices including a Bake-Off style challenge in aid of MacMillan.
Thousands of pounds raised, by courageous Multitech personnel for many deserving charities. Outstanding work by everyone involved.
Community
Multitech will once again be supporting the Great Dunmow & District Round Table Fireworks event in November, providing a temporary lighting and power installation for the evening.
This well organised, ticketed event has become a key community event, attracting hundreds of people and raising circa £20k for good and predominantly local causes. In addition to Multitech Site Services, many other local businesses provide support.
The evening takes place at the Recreation Ground, CM6 2AD on Saturday 3rd November and promises an explosive night of fun with fireworks to modern music, a massive bonfire, BBQ and a licenced bar.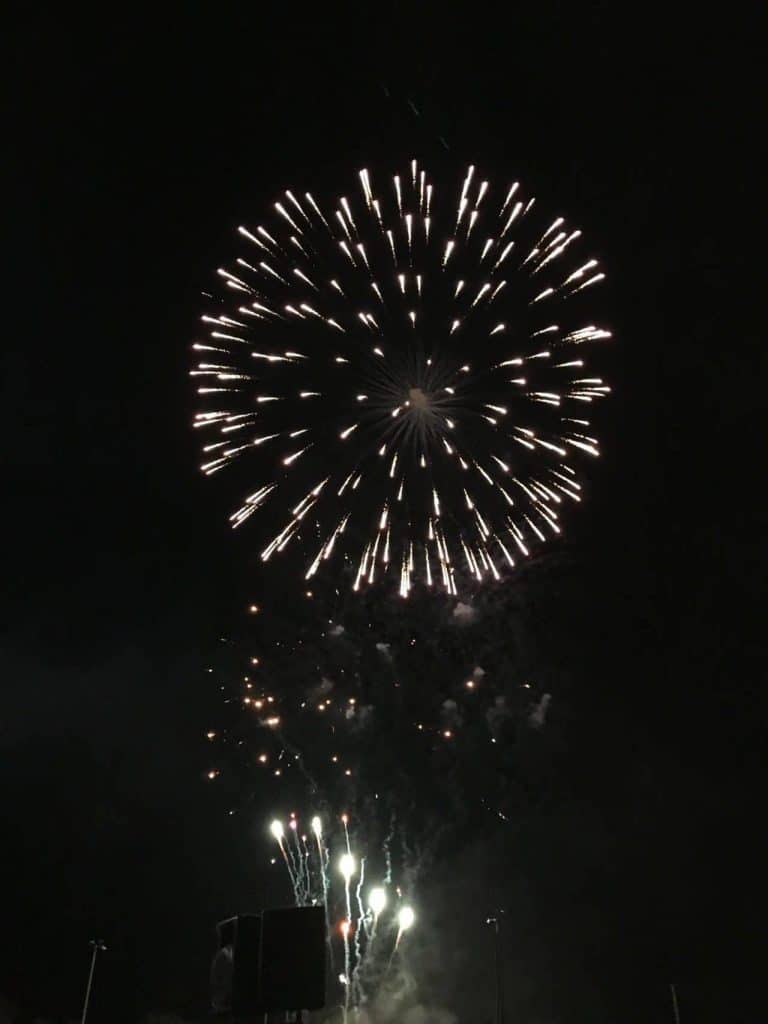 Doesn't time fly - to think that our next website news will be up just before Christmas! Thank you for reading. Wishing you a great couple of months ahead.