Margaret Conway & the times are a-changin'...
Welcome to the Multitech September 2017 news.
September saw landmark victories for the ladies! The media let the world know that Women in Saudi Arabia are finally able to drive and claiming it would allow many more women to work – we wonder then if Uber may attempt to start operating in Saudi?  And closer to home, congratulations to Margaret Conway of McAleer & Rushe who has become the first woman to be named Construction Manager of the Year!
Ms Conway won the Chartered Institute of Building Award, beating 84 finalists, for her work on a 9-Storey office project in Belfast city center which was completed in 80 weeks with a perfect safety record. Many Multitech Managers are female so it's great to see barriers being broken down and the talented women in our industry starting to receive the recognition they deserve.
Safety
As with Margaret Conway's achievement, Multitech strive for a perfect safety record. Since formation in 1998 we have put safety at the heart of the temporary electrics and temporary site services we provide.
We are the only UK temporary electrics contractor that holds Annual Safety Conferences for our site supervisors, managers and electricians feature respected guest speakers from our industry which have included Jason Anker and Ken Woodward.
We are also the only temporary electrics contractor that directly employs all staff – we do not use sub-contractors.
Directly employing our electricians and plumbers enables Multitech to provide comprehensive safety and skills training and dedicated, long-serving staff that understand and benefit from the embedded safety culture within the business. They take responsibility for their own safety and the safety of those around them; their approach can make a beneficial difference on your sites.
The times are a-changin'
Don't forget that on Sunday 29th October at 2:00am the clocks will be going BACK one hour. That means that by 16:30 on Monday 30th October it will be dark!
We're recommending to all clients that they review site lighting. If you require additional temporary site lighting contact us and we will have your lights delivered and installed as quickly as possible:
London & South-East Project: 01371 877 060 Midlands & North Projects: 01933 226 889
People
With 'the lighting season' upon us we have excellent new opportunities in various roles in Essex, London and the Midlands. Vacancies include JIB Electricians, Testing Electrician, Electrical Improver, Estimator and Admin roles.
For details visit our Careers page
MMA Title Winner
Congratulations to Multitech electrician Freddie Grinham on his MMA Title Win at Epsom Downs Racecourse on 16th September. An outstanding performance and worthy winner, forcing a submission in the first round!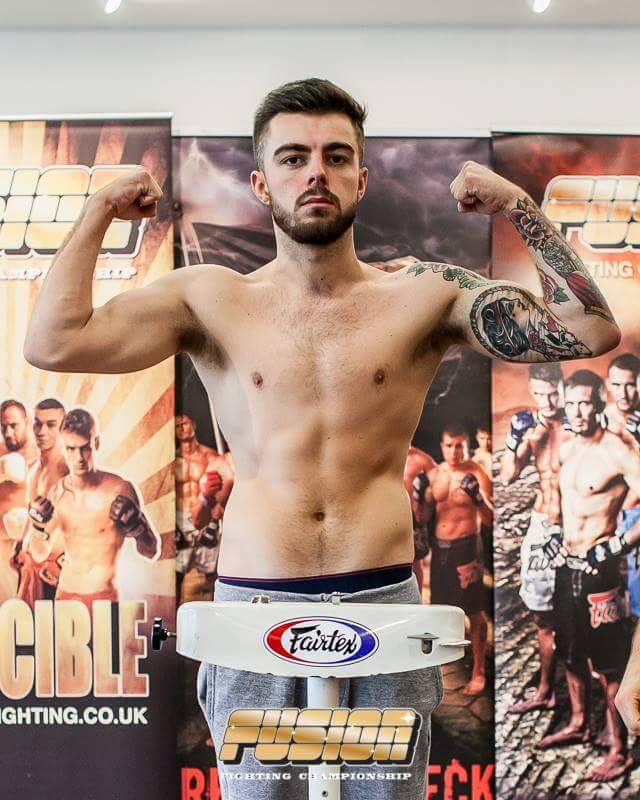 Charity
'Team Multitech' complete the Willmott Dixon Classic 2017
Friday 22nd September saw the Multitech cycling team take part in the Willmott Dixon Classic in aid of Action Medical Research, a charity that has benefitted so many; their achievements include supporting the development of ultrasound techniques during pregnancy and the providing of funding and grants for John Charnley to establish his Clinical Research Centre for hip surgery where his pioneering work was developed and tested. Chances are, you know someone whose life has been improved because of Action Medical Research.
There was a choice of cycling distances and of course we opted for the longest; allegedly 89 miles. However, a wrong turn added 6 additional, painful miles but this didn't phase the triathletes in the team who ate up the miles finishing 45 minutes ahead of other team members!
This annual event attracts riders from throughout the UK and this year raised over £100K; thank you to everyone who supported Team Multitech.
Head Office staff organised a Jeans for Genes event on Friday 21st September. The money raised helps children with genetic disorders; it's estimated that 30,000 babies and children are newly diagnosed in the UK each year.
The World's Biggest Coffee Morning
On Friday 29th September Multitech took part in the World's Biggest Coffee Morning in aid of MacMillan Cancer Support. Staff organised a 'Great Multitech Bake Off' with a plethora of cakes being made, judged and purchased. Star Baker was Billy Clarke and Colin Smith guessed the cake height correctly. The event raised hundreds of pounds for MacMillan.
Same-Day Marathon & Rugby Match
Multitech Contracts Engineer Tim Briggs will be running the Birmingham Marathon on 15th October and then on the same day playing in a memorial rugby game for a friend who lost a battle with Leukemia. Money raised will be for Cure Leukemia.
Donations are being gratefully accepted via Tim's Justgiving.com page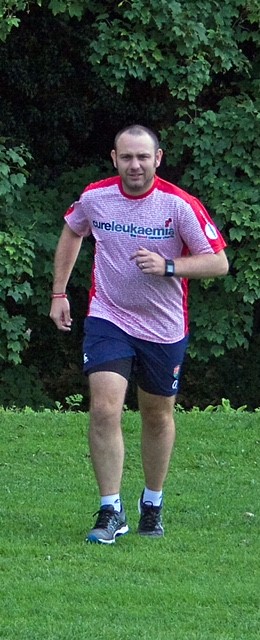 Tim Briggs in training for the main event.