Building better communities.
Empowering and helping others.
We pride ourselves on conducting our business in a respectful and considerate way and giving back to the communities in which we operate. To promote continuous improvement, we are always looking at ways to develop our sustainability and social responsibility practices by working with new partners in new areas and with new materials so we can always stay ahead in the market.
As a responsible supplier of temporary services to construction projects, we have a duty to create inclusive environments on the sites where we work that allow people to perform their roles to the best of their abilities. Many of the projects we support involve the regeneration of buildings, areas, or communities and we take great care to repay the trust placed on us to ensure we leave a legacy we are proud of. 
Our active support of communities extends beyond how we do business. We have an established charity committee composed of staff members that decide how we contribute our time, money, or resources to worthwhile causes. We provide practical skills to young people in our area, helping school leavers prepare for interviews and sharing information to guide them on their search for employment.
We are also the proud sponsors of various local, regional, and national charities and sports organisations, hosting events, making financial donations, or supporting with a temporary power supply and allowing our team to actively contribute to events as volunteer helpers or as participants.
In addition to our participation and support of numerous local activities, we provide annual sponsorship to charities that make a difference to communities beyond our own.
The Lighthouse Construction Industry Charity allows us the opportunity to contribute to the financial, physical, and mental well-being of those within our industry through advice, training, and access to charitable events. Created in 1956 and still the only charity that supports construction workers and their families, assistance can be accessed through 21 volunteer-led regional clubs around the UK & Ireland or using a 24-hour helpline.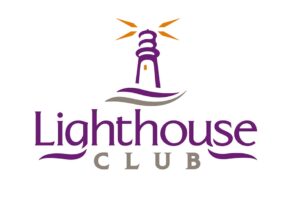 The Helen Rollason Cancer Charity provides complementary therapies and counselling support to people suffering from all types of cancer. Primary carers can also receive much-needed help, advice, and support at one of the charity's Support Centres in Essex and North London.