Join an established, growing company
A successful career is just one step away
Better together.
Putting our people at the centre of all we do.
Our values and behaviours sit as the foundation of our one team culture, where the contribution of every employee is valued, and all our people feel empowered to do their best work. We succeed together and provide an environment where individuals feel they belong and can be themselves. 
We are a people business. Our employees, partners, clients, and communities all make positive contributions to our success, and we strive to create an inclusive culture that people want to engage with, and which helps us attract and retain the best people.
The fact more than 15% of our workforce have been with the business for 10 years or more, with a further 25% having been employed for more than 5 years, illustrates our success in providing an environment that people enjoy and feel they can thrive.
We recruit people at all stages of their careers, some start their journey with us as apprentices, and others continue their careers after acquiring experience elsewhere. Regardless of when people join, it is important that first impressions are positive, and we convey our company values in a consistent way.
We seek to provide a rewarding and fulfilling work environment with routes to develop and the freedom to grow and aim to appeal to new talent as early in their careers as possible, so they grow with us and become strong advocates for our values and behaviour.
We offer 2-3 electrical apprenticeships a year, each taking 4 years to complete, providing the opportunity for apprentices to study for a recognised qualification through our day release program whilst receiving on-the-job training by an experienced electrician. Once the apprenticeship is complete and a competency test passed, a full-time role is available with a competitive salary and opportunities for career progression.
We welcome people looking for a change in career and those part-qualified and offer an inclusive learning environment with structured training and opportunities for development. Employees can be assured of competitive remuneration and attractive benefit packages in addition to regular company events and the opportunity to participate in supporting community and charity events.
Contact a member of the team on 01371 877 060 to discuss our current opportunities.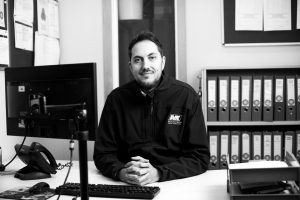 Role Spotlight
Logistics Manager
Kosta Veziri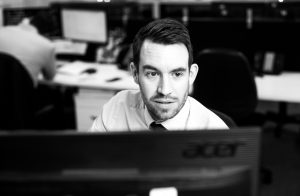 Role Spotlight
Senior Estimator
Lewis Joy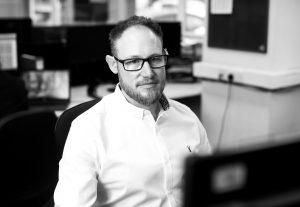 Role Spotlight
Contracts Engineer
David Woodham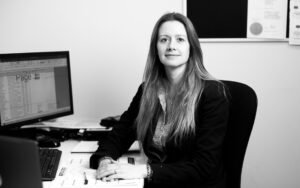 Role Spotlight
Commercial Manager
Jo Rumbelow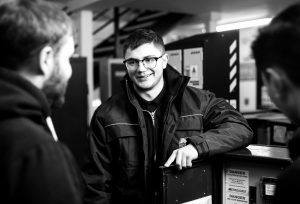 Role Spotlight
Apprentice Electrician
Josh Deller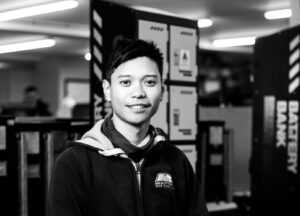 Role Spotlight
Electrician
Hendrix Bautista